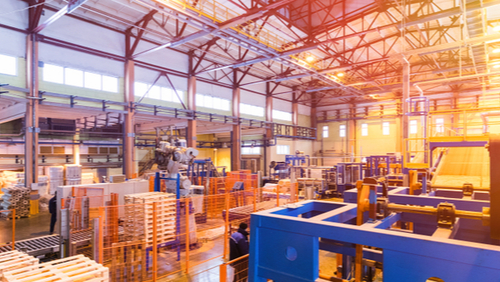 Rugged tablets are proving to be increasingly popular for industrial industries, including manufacturing. A versatile and reliable tool, rugged tablets not only streamline processes increasing efficiency but the devices can also make it easier to manage projects and machinery on the go. In this blog, we will review four benefits making Sonim's rugged tablets are a smart choice for organizations in the manufacturing industry.
1) Durability
Sonim's RS60, RS80, and RT80 tablets are purpose built to the toughest standards in the industry, Sonim Rugged Performance Standards (RPS). Sonim's RPS are based on over ten years of feedback from customer usage in the world's most extreme environments.
Oil and chemical resistant, extreme puncture, drop, scratch and impact proof, and optimized for loud worksites, Sonim's rugged tablets keep workers safe and the supply chain running. Each of Sonim's rugged tablets can also be cleaned and fully disinfected keeping workers safe and are backed by a comprehensive two-year warranty to minimize total cost of ownership.
2) Inventory Management
The management of factories and warehouses are a crucial part of the manufacturing industry and often store a wide variety of highly valuable items, parts, and materials. Keeping track of these items by using a paper system is simply not efficient and can leave a large margin of error. Rugged tablets like the RS60 and RS80 not only allow you to install inventory management applications, but they also have high-speed barcode scanning capabilities allowing for accurate and efficient accounting of material and status.
3) Maintenance of Machinery
The success of a manufacturer is highly dependent on the health of its machinery. By utilizing a rugged tablet, engineers can keep constant track of required maintenance work, repair schedules, replacement parts, etc. The ability to easily track schedules and give real-time updates can reduce downtime and give stakeholders peace of mind.
4) Increased Productivity and Communication
It's safe to say that in any industry, when communication is made easier teams are more efficient and productive. In the manufacturing industry, improved communication and productivity not only have an impact on the bottom line, but safety as well. The RS80 and RT80 rugged tablets have high-bandwidth 4G LTE connectivity ensuring that teams and departments have a strong connection for high-speed communication. The RS60, RS80, and RT80 are each also Push-to-Talk ready and support Push-to-Talk applications that allow for instant communication in any type of emergency situation. The front-facing high-performance speakers make hearing alerts or alarms easy in places where machinery can be loud and distracting. The long-life battery featured in the RS60, RS80, and RT 80 enable low failure rates and multi-shift use.
If an organization is currently using a tablet and is considering to make the switch to a rugged tablet, it's important to note that each of Sonim's rugged tablets feature customizable physical buttons that allow the tablets to be tailored to any existing workflow. This can often make the transition easier for employees who are used to existing processes and technology reducing training time. Sonim SCOUT, a SonimWare application that comes free and pre-loaded on each rugged tablet, simplifies and enhances how teams use their devices making deploying, managing, and troubleshooting quick and easy.
Sonim SCOUT Features
Sonim Setup Wizard: Saves time setting up and deploying large numbers of devices and eliminates errors associated with manual device customization.
SafeGuard: Provides complete and total control over apps and features, ensuring that devices are optimized for work related functions.
MDM Helper: Control key areas that are critical to an organization by setting whether specific devices features are turned on/off or available/unavailable.
App Updater: Install or update applications silently or inform users that new updates are available.
Kiosk Mode: Keeps things simple for device users by letting supervisors customize the look, feel and access to apps. Kiosk Mode is perfect for reducing on-screen distractions when working in hazardous environments.
Purchasing Sonim's Rugged Tablets
Sonim's fully-rugged tablets are available globally through a network of distributors and resellers. Contact us today and a product specialist will follow-up with you promptly to provide more product information and assist with your purchase. Information regarding the number of devices needed, company, and location will help ensure we get you set up with your rugged tablet as quickly as possible.
---
Webinar: Intro to the Fully Rugged RS60 and RS80 SmartScanners
Join us for an overview of the RS60 and RS80 SmartScanners and learn how the devices can help improve your organization's processes.
In this webinar we will review:
Sonim overview and mission

RS60 and RS80 key features overview

Industry benefits

Competitive highlights

Fully-rugged accessory profile

SonimWare​

Total Cost of Ownership​

Customer Support​

Pricing
Tuesday, July 27th 2021 11:00am CST
Thursday, July 29th 2021 3:00pm BST