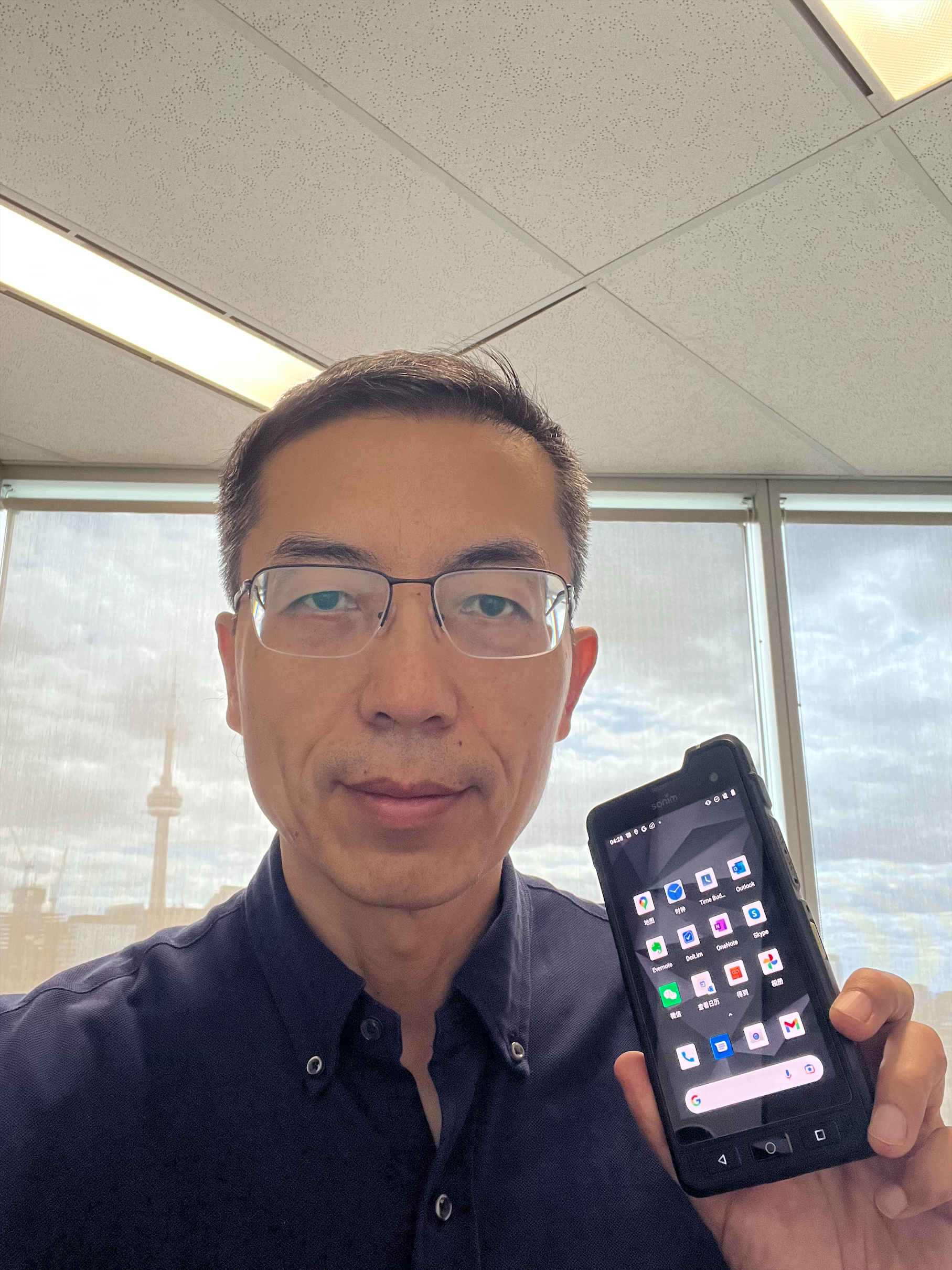 We sit down with Sonim's new CEO, Peter Liu, to chat about his background and vision for Sonim.
Can you please tell us about yourself and your history with Sonim?
I initially joined Sonim about 12 years ago as a member of the senior executive team, responsible for manufacturing and operations. At that time, Sonim only had 2G rugged candy bar-style feature phones in its portfolio that we sold almost exclusively through European and Australasian-based mobile distributors and retailers. Now, we have a portfolio of ultra-rugged feature phones and smartphones that support mission- and business-critical applications and services; and, we sell our portfolio in partnership with some of the world's leading mobile network operators. On top of all of that, we took Sonim from being a private company, to one that was publicly listed on Nasdaq in 2019.
A lot has changed over the last 12 years, but what hasn't changed is Sonim's determination to deliver amazing, high quality products and solutions to our customers who rely on them every day.
Sonim recently announced a new equity transaction. What does the new subscription agreement with AJP Holding Company mean for Sonim's future?
I'm really excited about this new transaction with AJP Holding. When this transaction is completed, Sonim will have shored-up its balance sheet, which I believe will allow my new leadership team and I to execute on our new business strategy. In addition, through this transaction, we believe we will be able to better vertically integrate within the supply chain, which we expect to lead to operational efficiencies.
Sonim recently announced a new strategy to expand from its core market in ultra-rugged mobile devices into the semi-rugged and industrial 5G markets. What inspired this change in strategy?
We believe that for the last decade, we've done an amazing job of "serving the people who serve us", our tagline in case you weren't already aware, but we also believe that by focusing almost exclusively on the ultra-rugged space, we've missed out on an opportunity to serve ALL the people, who serve us. That's why over the next 12-18 months, you'll see us expand our product offering to include more types of devices, with differing degrees of ruggedization and functionality, to better meet the needs of different classes of workers and consumers.
Additionally, we continue to hear from our customers and partners that it's important for them to have options when they are selecting their next devices. As 5G becomes more prevalent, we know that customers are going to be making a meaningful investment in their future with the adoption of new technologies and replacement of older devices. We want to be at the forefront of those discussions, offering unique features and functionality, as compared to some of the bigger providers in the market who are more focused on trying to develop a one-size-fits-all model.
When will Sonim be launching new devices within the semi-rugged and industrial 5G markets?
While we'll have more news in the near future with more specifics, we anticipate having our first 5G products available this year and we look to have more categories of 5G devices available in 2023.
How will these new devices differ from Sonim's legacy products?
These new devices will be focused on the different needs of different types of users and, as such, each category of product will have different features and functionalities. But with that said, the most obvious area of differentiation will be around ruggedization. We think of our existing product portfolio as ultra-rugged and we anticipate introducing additional categories of products focused on users who need just a rugged device and those who just live a more active lifestyle.
Now that Sonim is expanding its device offerings and moving away from primarily ultra-rugged devices, will the quality and durability of the devices change?
Many of you may not know this, but I started my career in the Quality departments of well-established companies like Motorola and RIM. So to say that quality is important to me, would be an understatement. As such, we will not be sacrificing quality with these new products and categories. Period. In fact, I think you'll see that through our vertical integration within the supply chain ecosystem that I mentioned earlier, we will actually be looking for ways to improve the quality of our products.
As for the durability of our products, as I mentioned earlier, we are designing these new products to meet the needs of different users. And as such, some products will intentionally be designed to be more durable than others. That's the great thing about having these multiple product categories -- it will give our customers options to choose what works for them.
How will Sonim continue to support its ultra-rugged device customers?
Ultra-rugged has been and will continue to be a core part of our DNA. It's not going anywhere. And we're excited to continue to innovate in this product line to better serve the needs of this growing market segment.