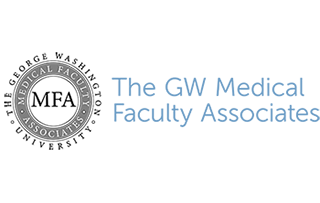 The Company
A Sonim customer since 2019 and located in Washington D.C., the GW Medical Faculty Associates Department of Emergency Medicine (DEM) provides emergency patient care to three hospitals, educates the next generation of health professionals, and provides a wide range of innovative emergency medicine consulting services.
The Challenge
The EMS team at the DEM supports the medical needs of events in Washington D.C. that range in size from single provider to National Security Events, as well as concert venues, sport venues, and museums. The department needed a device that could stand the test of time and was specifically designed to work in austere environments.
"Being a private EMS agency, we do not have the funding to support the purchase of high dollar radios," said Derek Andresen NRP, MS, Director of Innovative Practice at the DEM. "Nor would we be able to tap into the jurisdictional 800mhz system. Therefore, a phone that can function like this type of system, plus give us a hot spot to enable our EMR for our tablets and laptops, and lastly, a phone if needed."
When researching devices, Andresen was primarily focused on IP rating. "It's important that we have a phone that can be disinfected," said Andresen. "Especially now with COVID-19, we must be able to douse the devices in chemicals frequently to keep them as clean as possible."
Andresen's team was also in need an ultra-loudspeaker and push-to-talk functionality. Specifically, the team wanted a device with a side microphone option, as Andresen has found this works well for EMS environments.
The Solution
"We chose the Sonim XP8 because it is rugged, simple, has a long-lasting battery, accessories, and is purpose built," said Andresen. "We can count on Sonim. They're also an Android driven device, so there is a familiarity already. We got LMR, hot-spot, and a phone all in one package that does not break easily and is dependable."
Healthcare workers need mobile solutions that work as hard as they do and the Sonim XP8 does just that. The XP8 keeps teams connected and productive with customizable and remote deployment solutions, easy-to-use messaging and device management applications, and Wi-Fi capabilities.
Built with industry-leading Rugged Performance Standards in mind, the XP8 is waterproof, has a military 810G rating, Non-Incendive Class I, II, III, and Div 2 ratings, and can cancel background noise with 100dB+ speakers, making it the perfect ultra-rugged device for lifesaving situations and outdoor conditions.
Dedicated OneTouch Push-to-Talk capabilities included with every XP8 is a necessary feature for quick emergency communication. The ability to power remote speaker microphones without additional batteries is also a crucial feature for the healthcare industry. Large, tactile, and intuitive PTT, SOS, volume buttons, and controls make communication easy and error-free.
In addition to providing healthcare workers and first responders with the durability and connectivity necessary to do their jobs, the XP8 was also designed to be resistant to chemicals. Regardless if exposure happens accidentally or intentionally, the XP8 can be wiped, sprayed, or submerged with disinfecting solutions such as isopropyl alcohol, bleach, dishwasher detergent, hand soap, benzalkonium chloride, acetone, and more.
The Benefits
According to Andresen, the ultra-rugged Sonim XP8 helps the DEM provide more efficient patient care, increase provider safety, and stay logistically effective.
"We have been extremely happy with our Sonim XP8's," said Andresen. "They meet our needs perfectly. We also use them within our continuity plan for our communication center and more recently, as FirstNet has become more international, we send them with our providers on international missions too."
"If you have the need for a purpose-built device like this, it is a much better option then trying to take a device not designed for austere environments and putting a case on it," said Andresen.
Backed by Sonim's comprehensive 3-year warranty, the XP8 is the ultra-reliable, ultra-rugged smartphone that's built to provide those who serve with the smart communication they need, regardless of situation or environment.
Contact a Sonim representative today to learn how you can equip your team with an XP8.