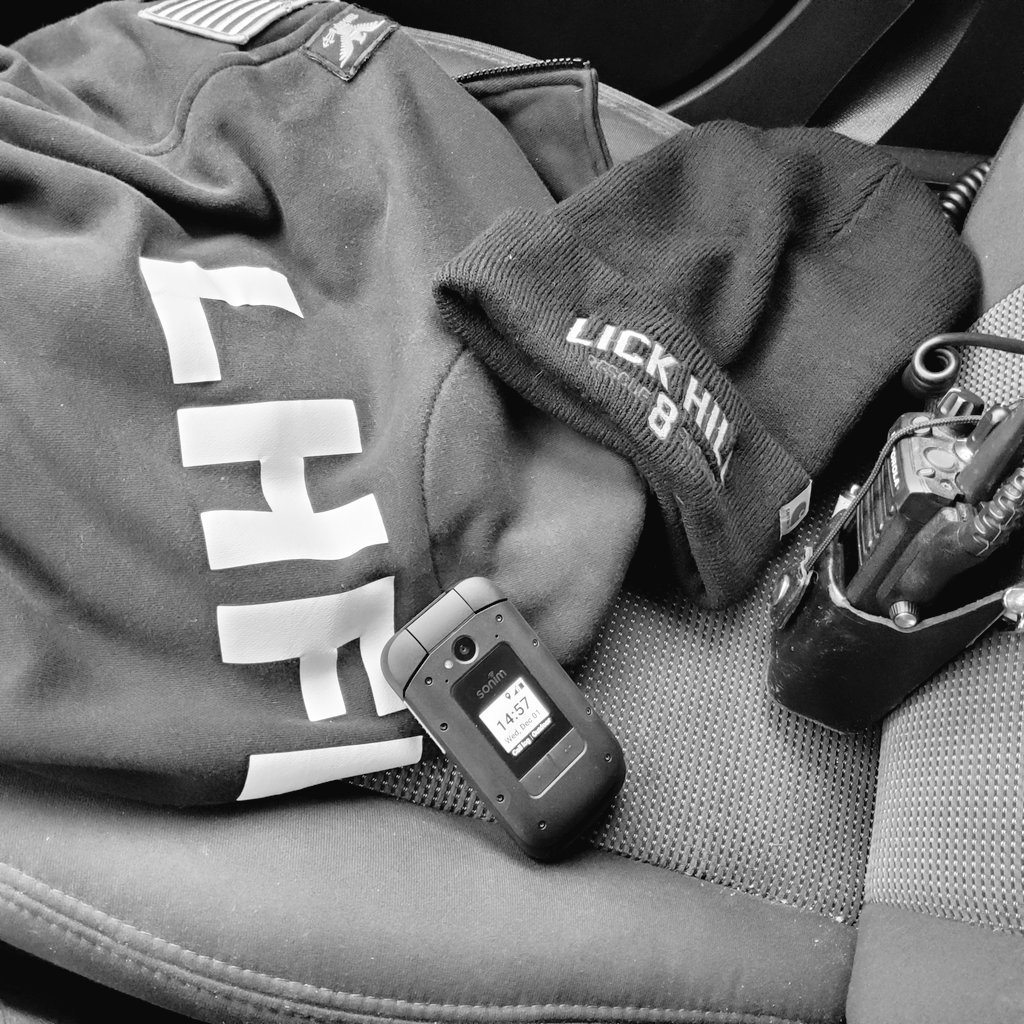 The Lick Hill Community Fire Department is based in Butler, Pa. Made up of 25 volunteer members, the department serves the 7,000 citizens of Summit Township, and provides additional services to the 187,000 citizens in Butler County. The department is a municipally certified emergency response agency responsible for fire suppression, first response, traffic control and rescue services in the area.
Captain Dean Berry, company vice president and communications coordinator, and director of the Fire Police Division at Lick Hill Community Fire Department, is responsible for assisting the president and the chief of operations directly in administering the department affairs and day-to-day operations. He supervises the Fire Police Division and coordinates all matters pertaining to communications, including managing the entire communications fleet made up of two-way radios, cell phones and LTE devices.

According to Captain Berry, "We have a wide variety of people working for and volunteering their time to the department. The younger members of our team are tech savvy, but some have never seen a flip phone. Other members of the team are not as familiar with smart technology. Given this dynamic, it's imperative to have mobile solutions that everyone can quickly learn to use and effortlessly to rely on. They shouldn't have to think about how to use a device as there can't be any hesitation when lives are on the line."
The Challenge
The department was putting a number of Sonim's first generation XP3, XP5 and XP5s feature phones to the test since 2020. Because they were so rugged and dependable, they needed to equip the fire fighters with additional devices. "Our work conditions are unpredictable, driven by emergency situations as well as extreme weather. The job changes by the minute, which demands always equipping our firefighters with the most reliable mission critical communications," said Captain Berry. "We need devices that are easy to use and will just work, day in and day out."
Fire fighters would clip the XP5 to the outside of their jackets then walk into a burning structure exposing the phones to extreme temperatures and relentless wet conditions. The devices would also be used during traffic control and rescue operations, and in the process, they would get dropped or left out in the rain or snow. As a result, some of the XP5 feature phones were missing keys or had broken screens.

"While the Sonim devices eventually began to break down, they really took a beating. In my experience, no other phone could stand up to this abuse, so I decided to stay with Sonim and upgrade to the XP3plus," said Captain Berry.
The Solution: A Rugged Flip and Then Some
The XP3plus, launched by Sonim in 2021, builds on the legacy of its ultra-rugged, and very popular, predecessor, the XP3, to deliver enhanced capabilities for those who work in demanding environments and need simple, fast and reliable voice communications. The XP3plus features a larger display, additional programmable buttons to improve productivity, and a new intuitive user interface with dynamic soft keys. A larger battery, strongest in its' class, offers performance that will last extra shifts. Large, tactile and glove-friendly PTT and Emergency/SOS buttons offer instant mistake-free communication when it matters most. It is compatible with a wide range of industrial grade accessories including headsets, remote speaker microphones, vehicle mounts and more.
This compact flip phone meets Sonim's Rugged Performance Standards (RPS). Based on more than ten years of feedback from customer usage in the world's most extreme environments, Sonim Rugged Performance Standards consist of 12 benchmarks of endurance and durability and reassure Sonim customers at work or play. The XP3plus is drop proof and waterproof. It can withstand drops from 1.5 meters onto concrete and be submerged in 1.5 meters of water for 30 minutes. Audio quality in Sonim devices is superior and the XP3plus is no exception. The100dB+ ultra-loud and clear audio speaker with noise-cancellation is loud enough to be heard in the noisiest work settings inside the fire station and in the field. The flip phone comes with Sonim's industry-leading 3-year comprehensive warranty that prevents the cost of device replacement.
Captain Berry is also experiencing the benefits of the SonimWare Enterprise Mobility Software that helps customers more easily deploy, manage and support mobile devices in the field. "The SonimWare software built into the XP3plus is a great time saver. It automatically helps manage updates and contacts, changes permissions among user groups and easily customizes features on each device. This is invaluable since staffing is always fluid, and we need to be able to make updates to contacts and groups easily and efficiently."
Lick Hill Fire Department also participates in the Zello for First Responders program which offers a full suite of emergency response and push-to-talk software that is available free to first responder organizations worldwide and is now available on the XP3plus. "The Zello software adds another valuable layer of mission critical communications into the XP3plus," said Captain Berry. "We programmed the red button on the XP3plus with Zello's man down feature, giving first responders instant communications in an emergency. The Zello management portal also records every incident that is made available in a storage vault, which can be accessed at any time. Zello's GPS feature also improves our situational awareness by enabling us to track our first responders and always know their location."
Keys to Success
Lick Hill Fire Department's use of the Sonim devices is a great example of the important role ultra-rugged, mission critical mobile solutions play in helping first responders do their jobs. After upgrading to the XP3plus, Captain Berry is confident that the phones will stand up to the constant wear and tear while keeping the department's first responders connected and informed whether they are at the station or in the field.

The value Sonim has brought to Lick Hill Fire Department goes beyond mobile devices and software. "Sonim has been more responsive than any other manufacturer that I've dealt with over the years," said Captain Berry. "In addition to making a great product, the company always responds to my questions. That's invaluable to me given the nature of my job."