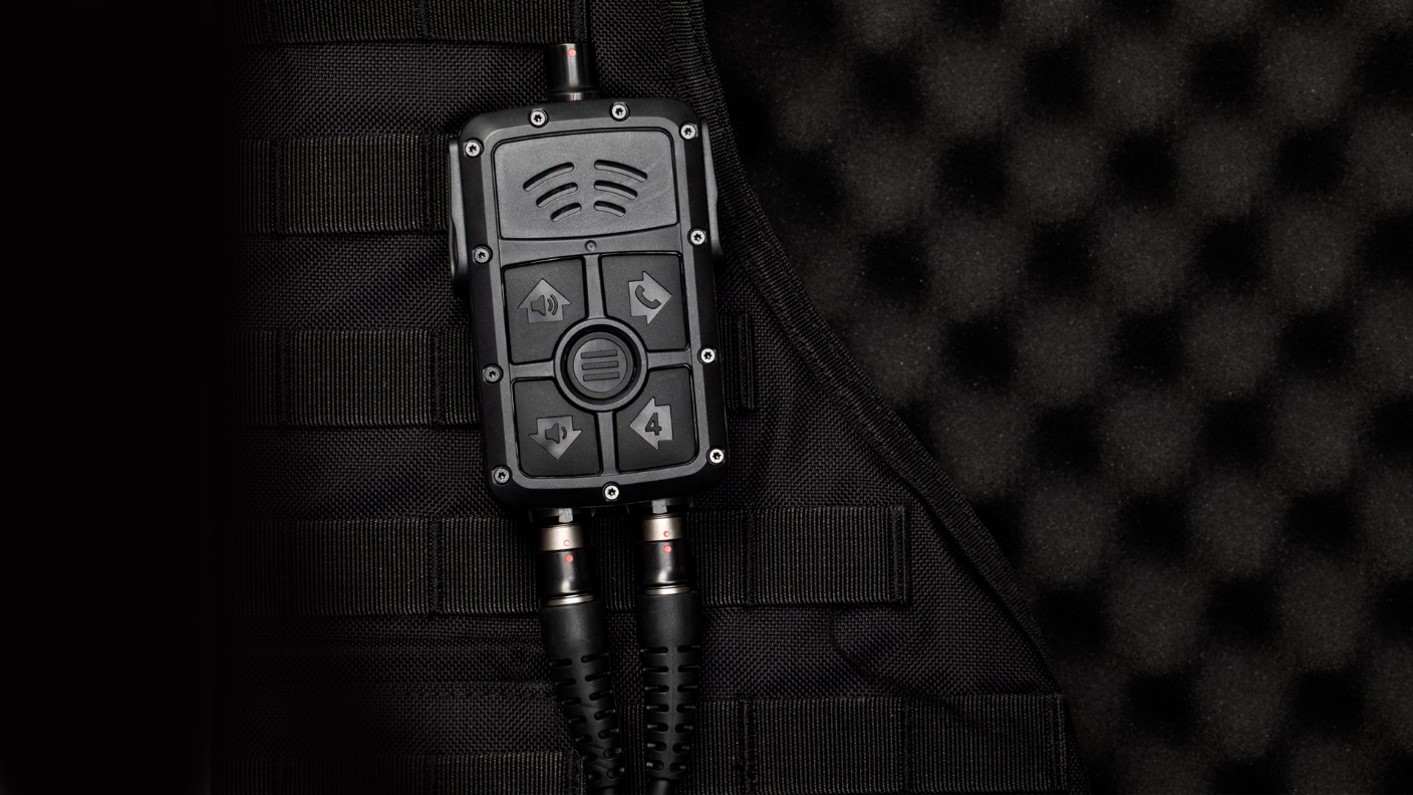 The TRICS
microphone
is compatible with both land mobile radio and
Sonim's
XP8, XP5s, and XP3 handsets.
Sonim Technologies has partnered with Savox to launch the Tactical Radio and Intercom Controller System (TRICS®) for enhanced situational awareness, compatible with Sonim's XP8, XP5s and XP3 handsets.
TRICS is compatible with up to four devices, including radios, smartphones/LTE devices, intercoms, and Sonim handsets. TRICS is designed for military special forces, tactical teams, and first responders working in mission critical operations.
"Interoperability between land mobile radios (LMR) and LTE cellular handsets is a key need for mission critical communications," said John Graff, CMO, Sonim Technologies. "The TRICS RSM provides a single interface to support both a land mobile radio and Sonim handset. Sonim and Savox are providing an inherently safe and reliable communications solution to meet this need."
The following are key features of TRICS that are compatible with Sonim's XP8, XP5s and XP3:
Sonim's

SecureAudio

interface allows the wired TRICS to be physically secured to handset.

Wireless TRICS can seamlessly connect to

Sonim

handsets via Bluetooth.

A range of headsets and hearing protection available to support different mission types.

The user can combine radios, smartphones, other LTE devices and vehicle intercom systems to ensure mission appropriate communication channels.

Compatible with leading Push-to-Talk (PTT) applications.
TRICS is a versatile and flexible communication system geared towards high risk mission critical operations. It includes dynamic audio routing, enabling users to choose the best audio options for the mission to ensure the level of situational awareness required. TRICS' voice amplifier function allows communication while wearing protective gear like respirators or CBRN suits. It is completely software controlled, allowing customer specific configurations to fit the user requirements. A voice prompted menu offers ease of use and quick adjustment. Mute/silent buttons allow for discrete use and silent approaches.
"Savox TRICS meets the communication demands of special missions. It is an easy-to-use system, specially designed according to MIL standards, keeping in mind the various communications needs, tools and channels, and special communication requirements of the users," said Sami Paihonen, CTO, Savox Communications. "TRICS broad compatibility also reduces the overall gear and weight carried on the body of users."
To see the Savox TRICS in action, click here. For more information on Sonim ultra-rugged devices, visit: www.sonimtech.com.