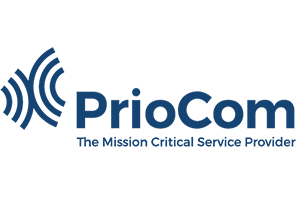 Historically, land mobile radio (LMR) has been the cornerstone of mobile critical communications, particularly in industries like public safety and transportation. The simplicity and reliability of LMR is considered essential for critical communications because when involved in a dangerous or high-pressure situation ease of use is a top priority. However, with the tremendous advances in cellular communications and smart devices, multi-faceted communication beyond a simple verbal exchange can be just as important during emergency situations. The interoperability provided by an ultra-rugged mobile phone with mission critical push-to-talk (MCPTT) capabilities, like
those offered by Sonim Technologies
and PrioCom, extends the communication opportunities that are inherently limited by a LMR network, allowing for a more effective response.
MCPTT Reliability with PrioCom and Sonim
When considering making the transition from LMR to an ultra-rugged device with MCPTT capabilities, a top concern for many users is the reliability of communication. How can you be sure that in the event of a natural disaster or large-scale emergency, your cellular network will not fail? PrioCom has recognized this concern and together with its partners, Sonim and TASSTA, the mobile operator offers an end-to-end push-to-talk (PTT) service with priority access to T-Mobile's mobile network in the Netherlands.
This combined effort has improved critical communications and is providing the only end-to-end ecosystems for MCPTT available in the Netherlands. By approaching the market together, the partnership offers users in industries such as security, transportation, energy, construction, events, and public safety a unique mission-critical and secure PTT solution via 4G and 4G+ networks.
"PrioCom offers as a secure MVNO (mobile virtual network operator) on the T-Mobile network with priority voice and data communications. When combined with TASSTA as the PTT application partner and our strategic partners — T-Mobile, Sonim, and Telo Systems — we are delivering a future-proof critical communications solution with national coverage and a high quality of service," said René Schenk, General Manager of PrioCom. "This complies with the MCPTT 3GPP (Third Generation Partnership Project) industry standard."
Why Sonim devices for MCPTT?
Sonim devices are a powerful evolution of the traditional radio. They're designed and built to meet Sonim's Rugged Performance Standards, the most demanding standards in the industry consisting of 12 benchmarks of durability based on over ten years of feedback from customer usage in the world's most extreme environments.
Unlike consumer cellular devices and most "pseudo-rugged" devices, Sonim devices not only have true OneTouch PTT buttons, but they're also packed with supportive features like ultra-loud audio, PTT audio accessories, multi-shift battery life, and access to public safety broadband networks. Sonim devices also come fully loaded with SonimWare applications including Sonim SCOUT for device management and deployment, and Sonim SOS for lone worker safety.
Transitioning away from LMR can be a difficult concept to enable, but with the right devices, applications, and network providers, delivering a more robust critical communications solution can be easy and efficient. Contact Sonim or PrioCom today to learn more about adopting a more enhanced MCPTT solution.